About
WE WORK COLLABORATIVELY WITH OUR CLIENTS TO UNCOVER THE MOST EFFECTIVE AND EFFICIENT WAY TO ACHIEVE THEIR NEEDS.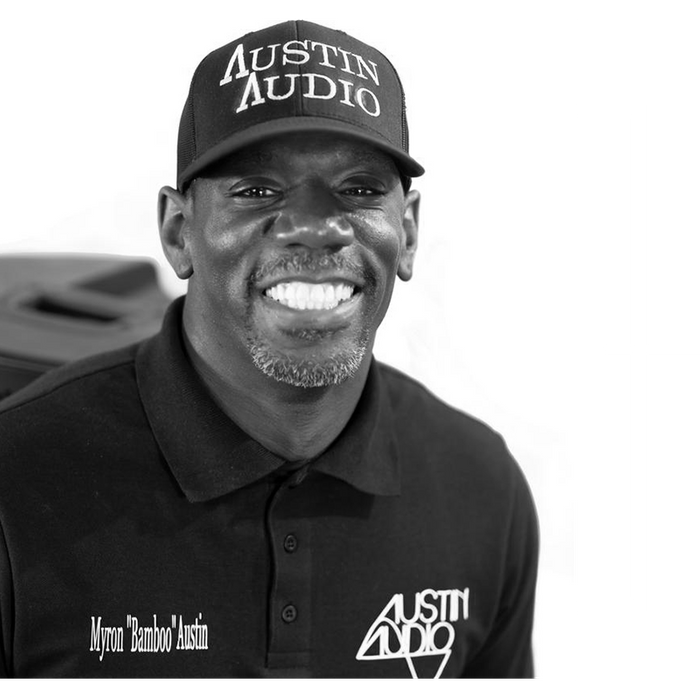 SOLUTIONS THAT SUIT YOU
Welcome to Austin Audio Systems. We are a Baltimore-based company that provides audio and visual services for small, medium, and some large events. Our mission is to provide a quality service to clients without them having to break the bank or cut corners on their A/V experience.
Founded by Myron Austin in 2016, we stand by our high levels of customer service and professionalism to deliver the best audio and visual for your event at a fair price. If you need anything outside of the services we can provide, we're here to guide you in the right direction. No one offers the same, high-level of service we provide. We take your needs, style, and desires into account to provide you with an A/V experience that exceeds your expectations.
Our commitment is to provide every client with the same level of professionalism, courtesy, and attentiveness no matter the size or complexity of their event. We offer exemplary service for a fair price, and we know we will become your go-to choice for audiovisual services. At Austin Audio Systems, our services are efficient, in-depth, and high-quality.
Let us be your house-name A/V crew for every future concert, conference, wedding, and more. We proudly provide A/V services for all kinds of events throughout the Baltimore area. We are excited to hear your ideas and bring them to life. Thank you for choosing Austin Audio Systems!